Why choose Oak Creek?
Assisted living for seniors is an opportunity to live a life of independence with the security of having trained, friendly staff on location who provide assistance with daily needs. Typically, a residence of this type allows you to continue to live as independently as you desire with the benefit of the companionship of others. Assisted senior living generally offers help with medical management and activities of daily living (ADL) such as bathing, food preparation or grooming, if they are needed. Residents do not require the full services that a nursing home provides.
Oak Creek Senior Living is a Topeka, Kansas family-owned residential senior care community for assisted living that provides an inviting and comfortable home filled with caring, friendly people. We work hard to create a person-centered plan of care that treats you as an individual, with your well-being at the center of our approach.
Give us a ring—you'll see.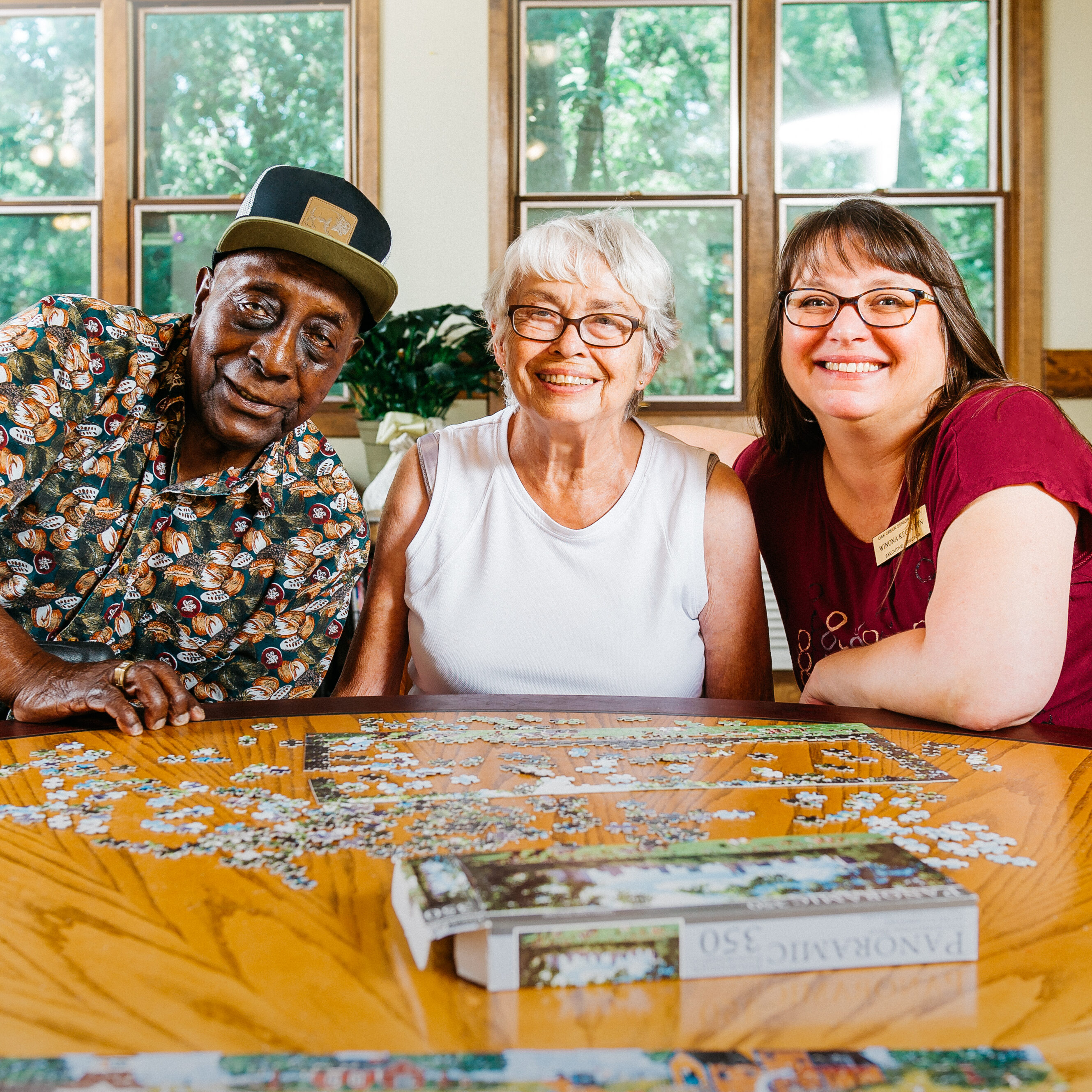 Experience the Oak Creek difference! Get in touch with us today.
Executive Director Winona Kegin Featured on KSNT News
For Winona, working at Oak Creek is more than a job—it's her passion. Take a look at how she touches the lives of those she helps.
Come for a Visit
We'd love to have you stop by and explore our community. You'll learn more about our services and amenities, enjoy some great food, meet our friendly staff, and see some of the fun activities we have to offer.